The finest Craftsman styling
With nature as inspiration, Craftsman architecture stands out for its purity of style.
Craftsman-style homes are known for their attention to timeless architectural details and quality craftsmanship. Take a tour, you'll find a home that you'll love to come home to. Superbly designed floor plans allow for large, open rooms with the perfect space to entertain family and friends.
Multiple floor plans to choose from
VISTA FLOOR PLAN
WATERFRONT – 4 BEDROOMS, 3 BATHS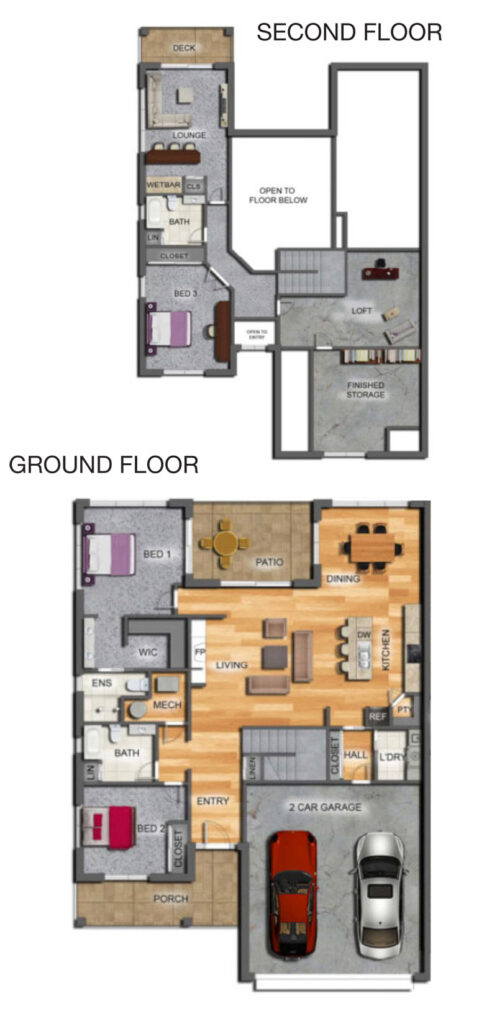 Waterfront Two-story
(4 Bedroom, 3 Bath, Loft and Bonus Space) 3142 Sq. Ft.
Completed at $684,900. (Unit D2)
OAKS FLOOR PLAN
INLAND – 4 BEDROOMS, 3 BATHS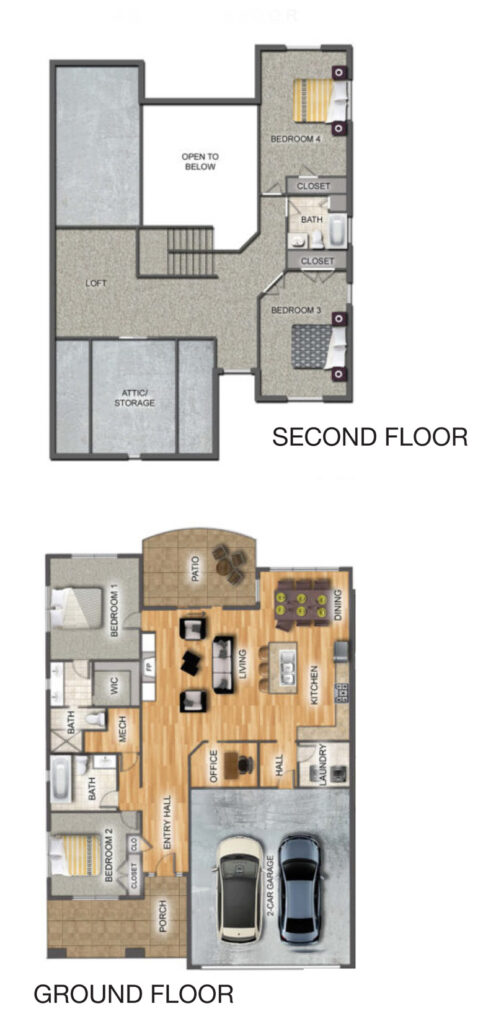 Inland Two-Story (4 Bedroom, 3 Bath, Loft and Bonus Space) 2906 Sq. Ft.
Finished at $569,900. (Unit G2)
Finished at $569,900. (Unit H1)
Ready to design. Base model with upgrades available.
Beginning at $549,900. (Unit K1 & Unit I2)
CASCADE FLOOR PLAN
INLAND – 3 BEDROOMS, 2 1/2 BATHS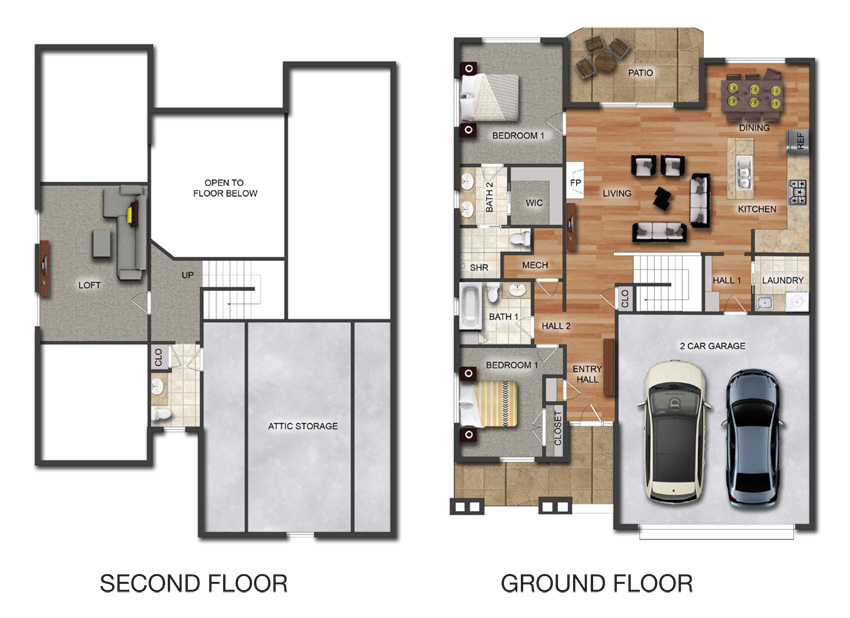 Inland One and Half Story (3 Bedroom, 2 1/2 Bath) 2010 Sq. Ft.
Finished at $509,900. (Unit H2)
Ready to customize (Unit K2 & I1)
Beginning at $499,900
SAVANNAH FLOOR PLAN
INLAND – 2 BEDROOMS, 2 BATHS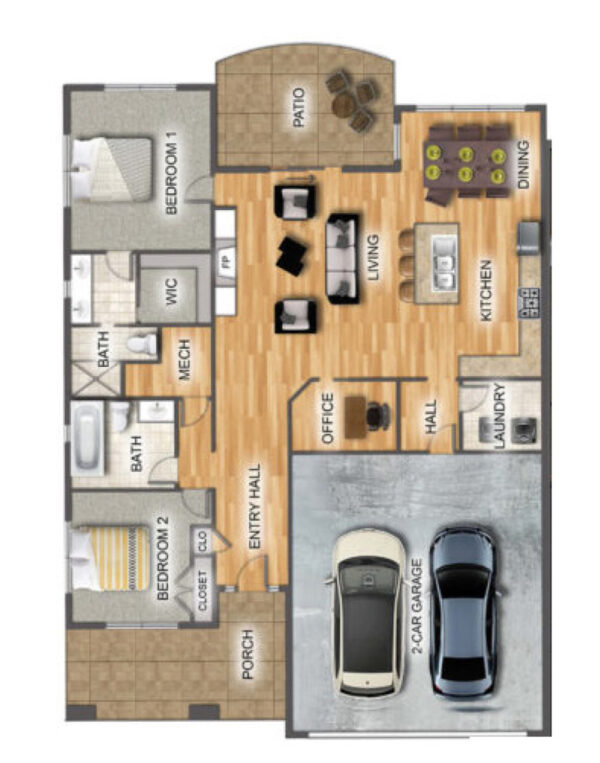 Inland Single-Story (2 Bedroom, Pocket Office and 2 Bath) 1605 Sq. Ft.
Finished at $434,900. (Unit F1)